Coachella – Stagecoach canceled due to coronavirus
The annual Coachella and Stagecoach festivals — two of music's largest events held in Southern California, have been canceled for 2020 and rescheduled for April, 2021.
The Coachella Valley Music and Arts Festival and Stagecoach Country Music Festival were originally scheduled to be held in April, but were postponed until October under the direction of Riverside County health officials.
The Indio, California, fest was pushed back to the weekends of Oct. 9-11 and Oct. 16-18 from its original dates of April 10-12 and April 17-19, promoter Goldenvoice announced in March. Its country counterpart, Stagecoach, was also originally moved to Oct. 23-25.
This year marks the first since 2000 that Coachella has not occurred. The festival previously took a gap year break after its 1999 debut and 2001 return.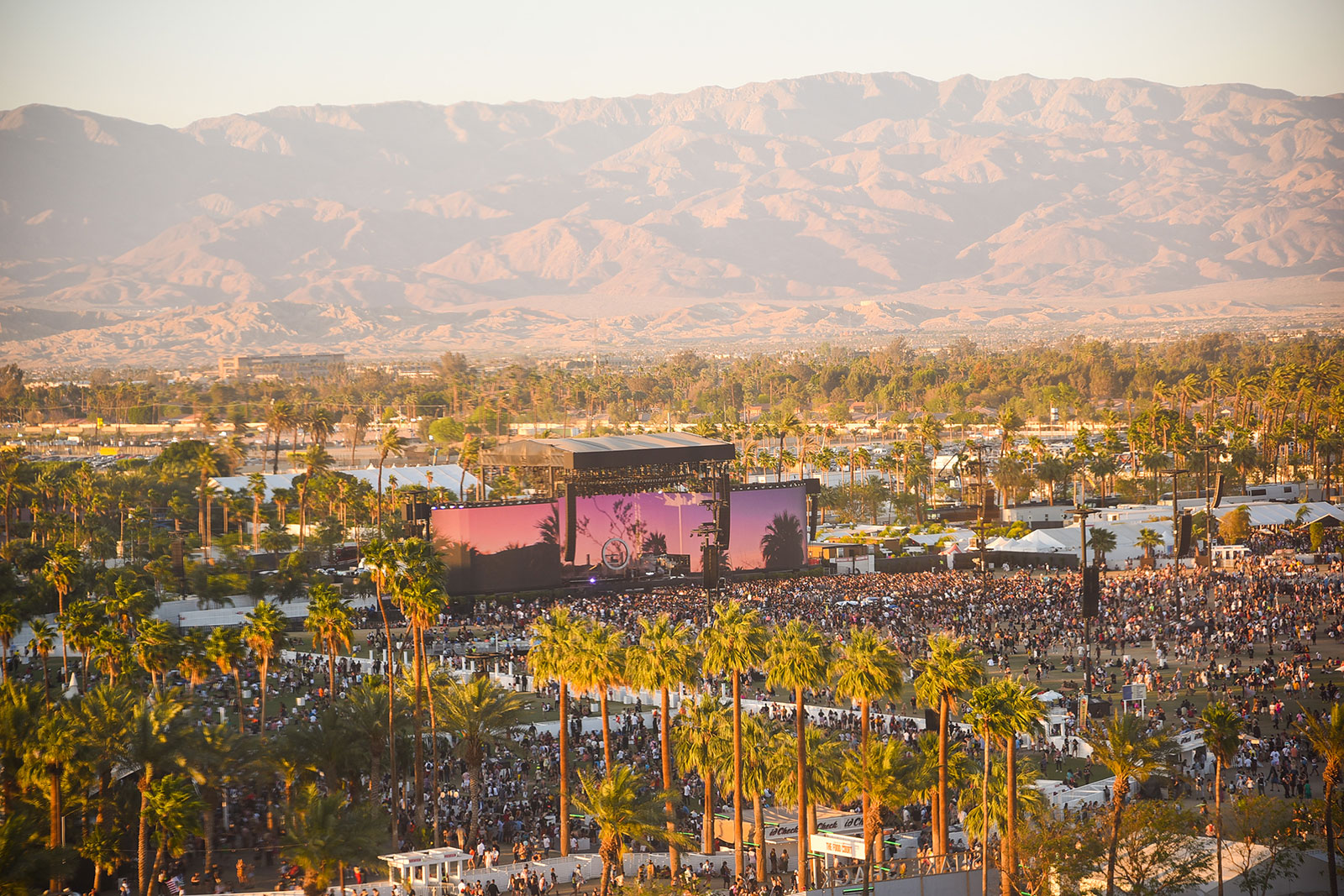 Riverside County Public Health Officer Dr. Cameron Kaiser said in a statement to the Los Angeles Times on Wednesday;
"I am concerned as indications grow that Covid-19 could worsen in the fall," Riverside County Public Health Officer Dr. Cameron Kaiser said in a statement announcing the cancellation of the festivals. "In addition, events like Coachella and Stagecoach would fall under Gov. (Gavin) Newsom's stage four, which he has previously stated would require treatments or a vaccine to enter. Given the projected circumstances and potential, I would not be comfortable moving forward."
The cancellation of the festivals arrive amid California Gov. Gavin Newsom's four-step outline for re-opening the state. Music festivals are not permitted to reopen until an effective treatment for the virus is widely available.
Health officials said they have been in contact with Goldenvoice, the festivals' promoter about the issue.
"These decisions are not taken lightly with the knowledge that many people will be impacted," Kaiser said. "My first priority is the health of the community."
What you should know about festivals Coachella – Stagecoach canceled due to coronavirus
Goldenvoice and AEG Presents will be offering ticketholders the opportunity to obtain refunds on shows that have been postponed due to the unprecedented impact of the coronavirus. Refund requests will be honored for any postponed show, once the rescheduled date has been announced. Ticketholders will then have 30 DAYS to request a refund on all rescheduled shows.
For shows that have already announced a rescheduled date, you will receive an email from the ticketing company starting on May 1 with instructions on how to refund your tickets. You will have 30 DAYS from the time the email is sent to you to request your refund. Tickets purchased AFTER the rescheduled date has been announced will not be eligible for this refund.
If your show hasn't announced a new date yet, please hold on to your tickets. You will be receiving an email notification from the ticketing company when the show is rescheduled, along with information on how to request a refund should you choose not to attend the rescheduled event. Note that if you wish to attend the rescheduled show, your original tickets will remain valid for the new date.
An updated list of Goldenvoice and AEG Presents shows that have been rescheduled can be found HERE. As a reminder, all original tickets will be valid for the rescheduled dates. As usual, for any canceled events, you will receive an automatic refund.
We realize that a delay for refunds on shows that have yet to be rescheduled is an inconvenience, but this process enables us to provide refunds fairly, and hopefully without disruption.
We also know how frustrating it can be to wait for answers, so thanks for bearing with us. Stay well, stay safe, and we will see you all soon.
Despite Coachella and Stagecoach canceled due to coronavirus, checkout the upcoming events and just added show on Goldenvoice's website